Brightest Led Flood Lights With Multi Color For Architectural, Facading Lighting
Product Detail
PRODUCT PARAMETERS
Product Tags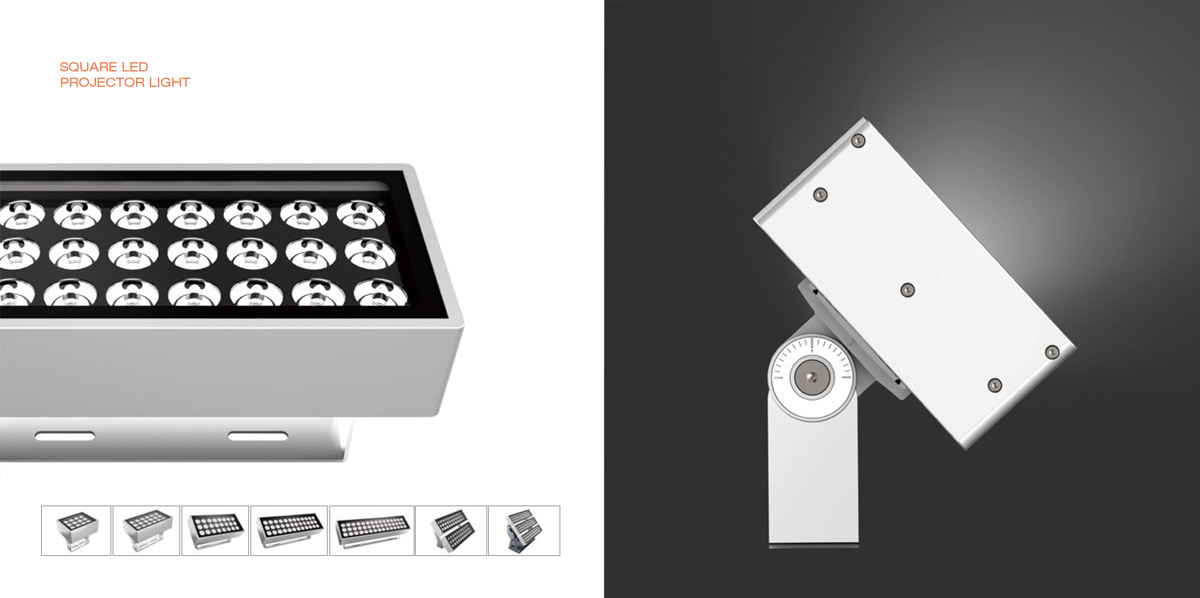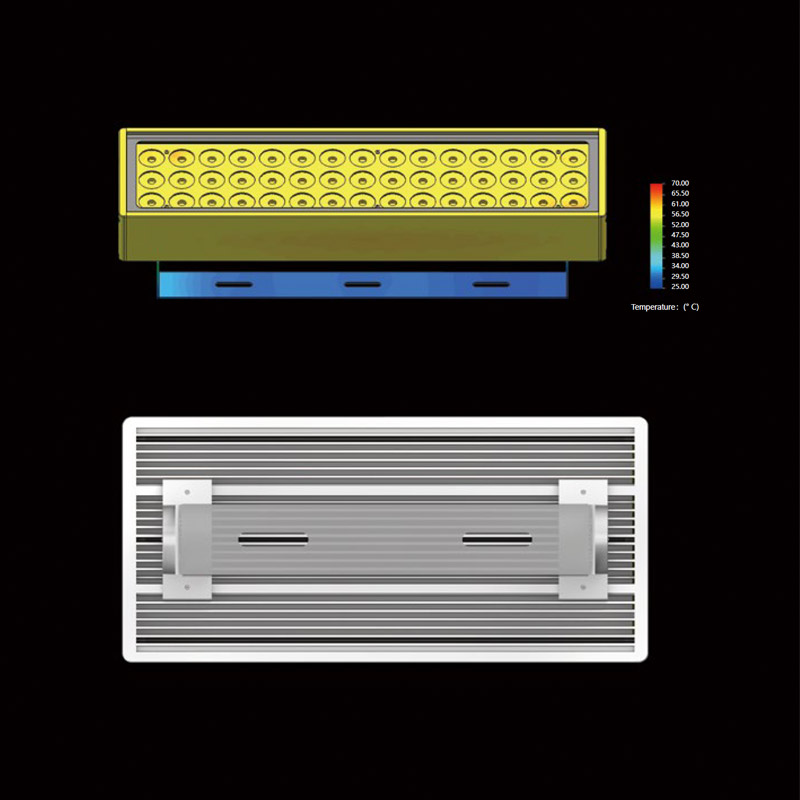 Excellent thermal management
When using a projector lighting, heat is effectively dissipated from the LED module through the housing.
The large area connection between the rear of the lamp and the PCB board of the LED ensures goodthermal conductivity.
The dial with graduations helps to accurately align the lamps. It ensures quick and easy setup, especially for lamps arranged in a row, which can be adjusted to the exact same tilt angle. The 180° adjustable tilt of the luminaire can be precisely adjusted to achieve the best beam alignment, and the light will be irradiated precisely where you need it.
The wide-angle or narrow-angle lens can adjust the light distribution to suit the corresponding lighting project, and there is an optional angle of 3° to 45°. The narrow angle is used for long-distance precise illumination, and the wide angle is used for the flexibility of surface area and space area. Flood lighting. The elliptical beam angle of 10°x 30° produces an axially symmetric light distribution with flooding characteristics, and its minimum angle can reach 3°x40° through the third optical distribution.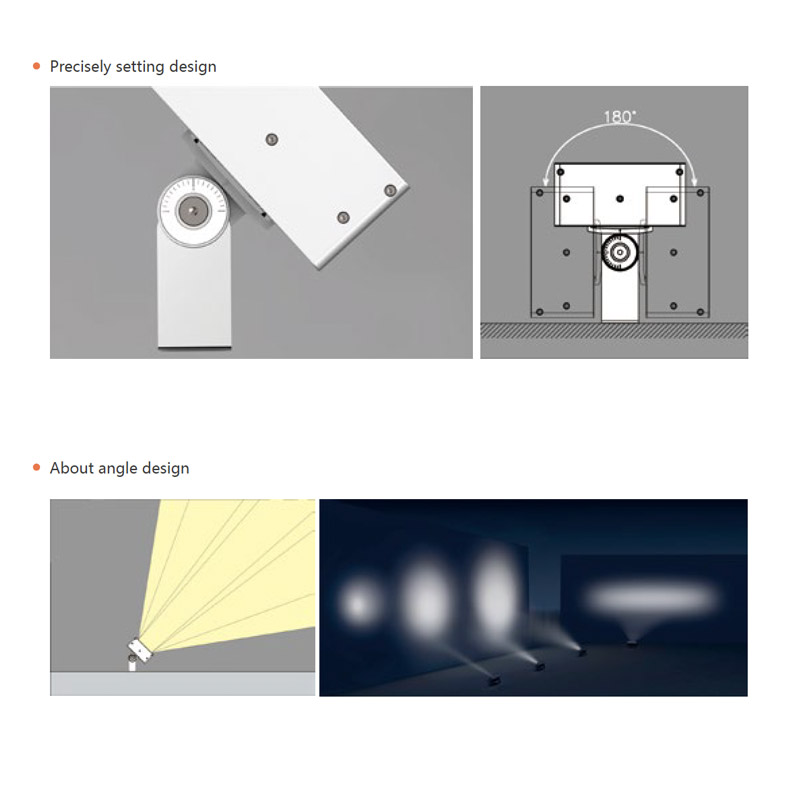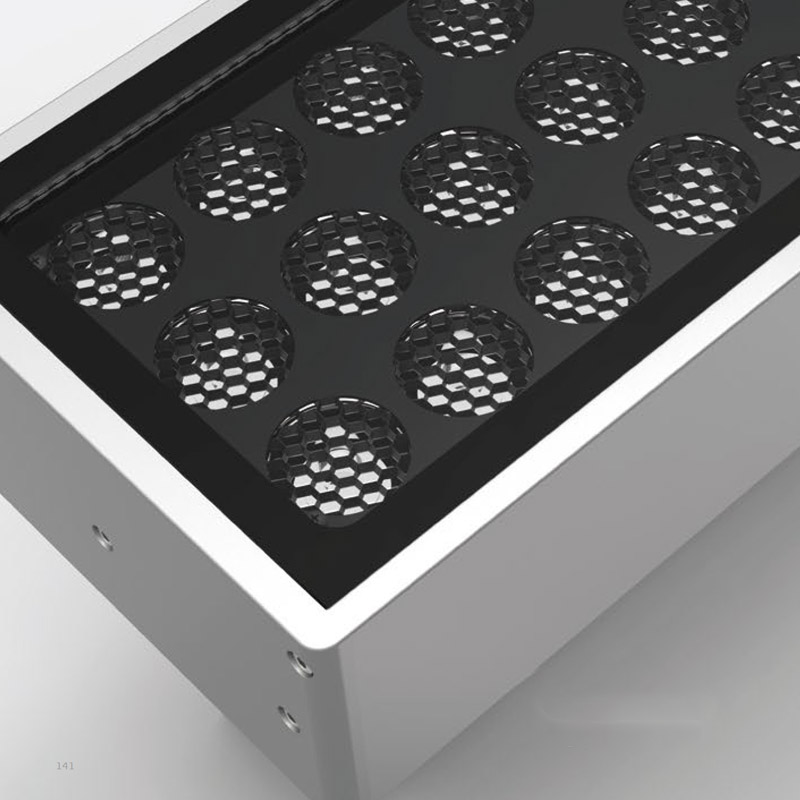 Built-in anti-glare grill 1 (optional)
The honeycomb anti-glare grid used in the use of the round spot symmetrical angle projector can effectively avoid glare when illuminating at a low position.
Built-in anti-glare grille 2 (optional)
The strip-shaped anti-glare grid used when projecting light at an elliptical spot angle does not affect the light effect of a large angle, and has control over the glare of a small angle.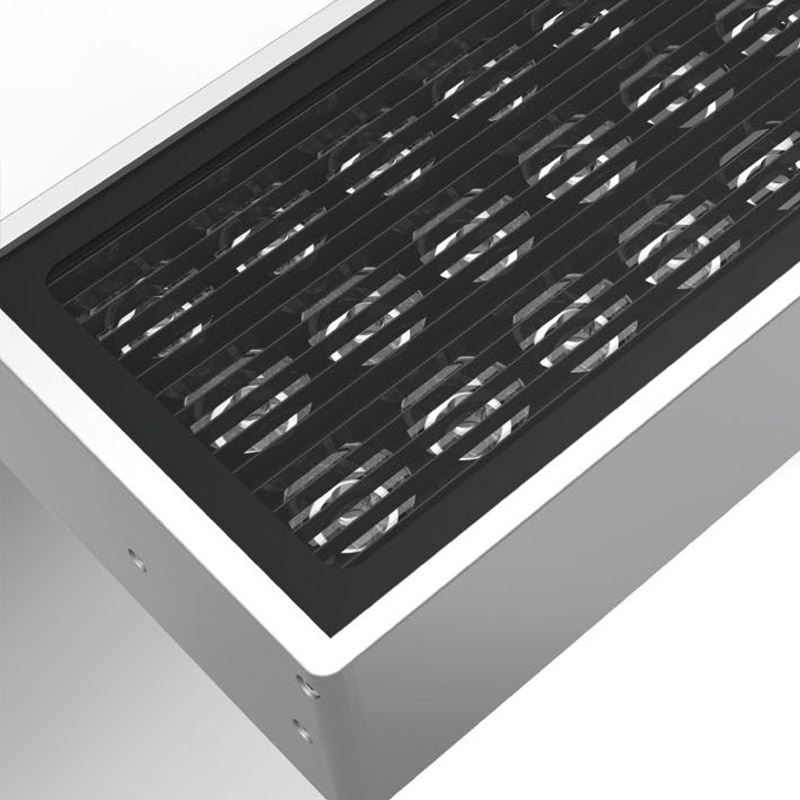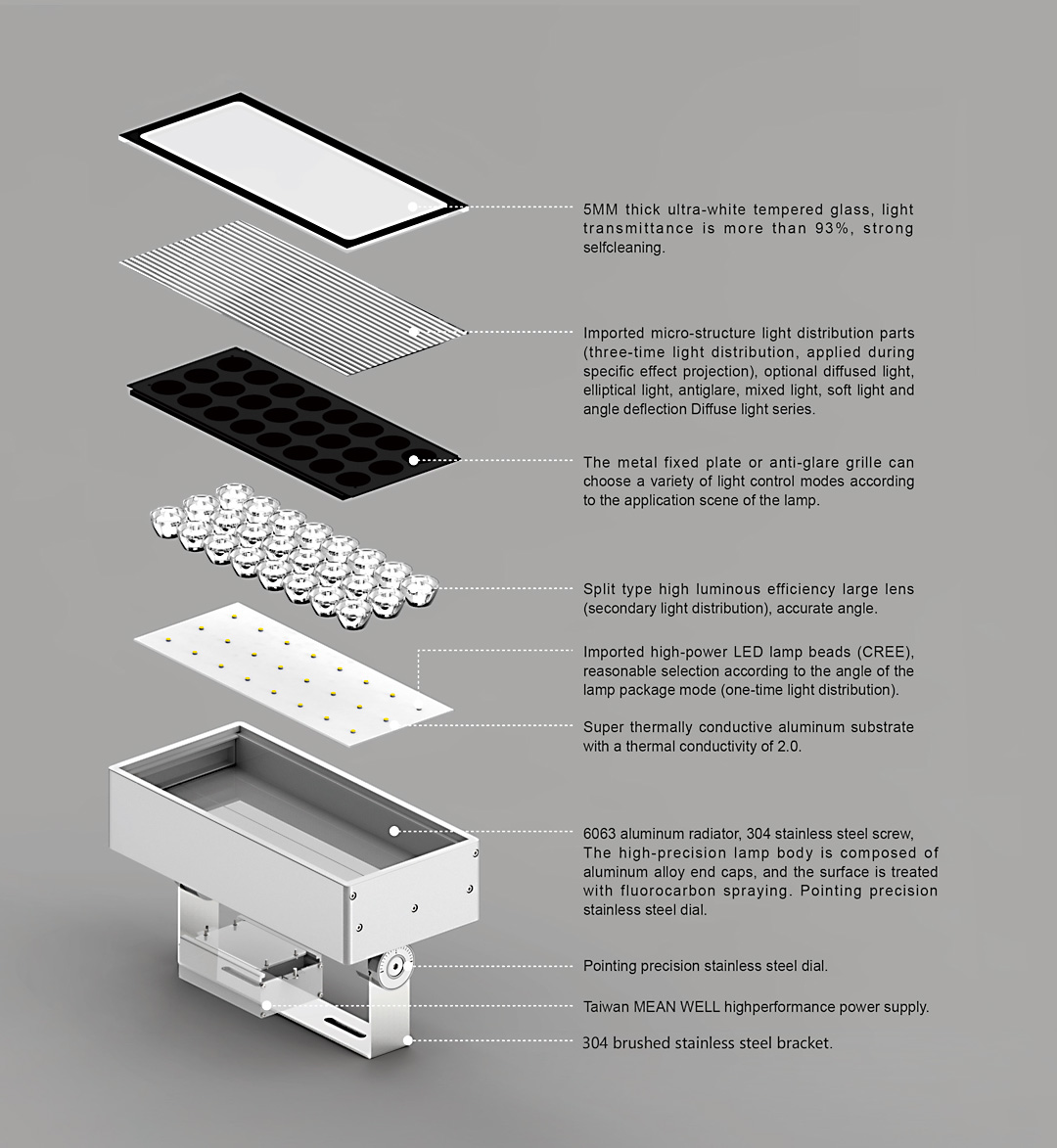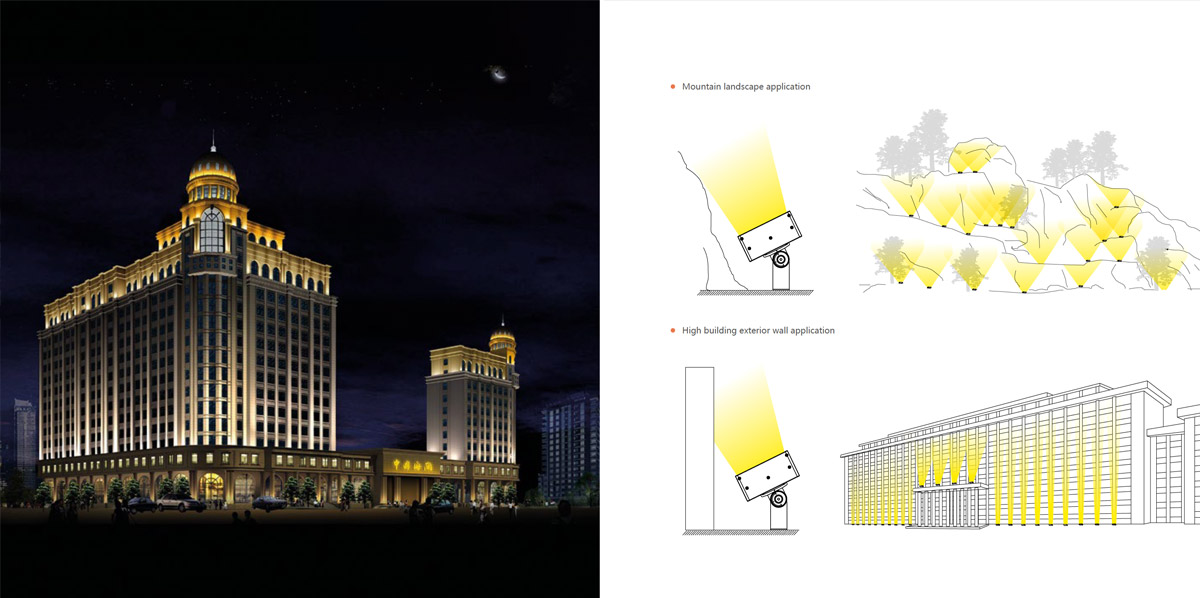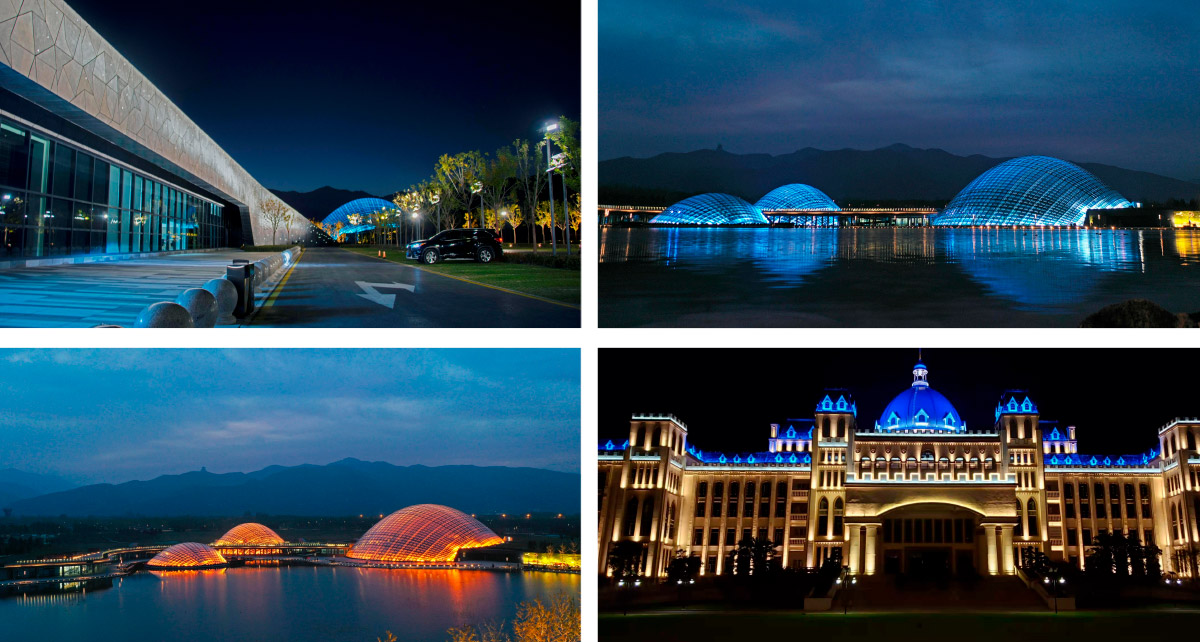 DOUBLE PROTECTION PRODUCT PACKAGING
We have a professional after-sales service team that will communicate and contact you directly. Any technical problems you have can get detailed information and support through the after-sales service department.
★ 
High-definition pictures (non-custom)
★ If there is a quality problem during the warranty period, it can be negotiated to send it back for repair or send a new product with the next batch of orders.
---
---
● Surface treatment: Oxidation and outdoor grade spraying can beselected.
● Light source: High-power Cree.
● Color rendering index: Ra≥80
● Protection level: IP65
● Operating voltage: DC24V /AC100-277V
● Control method: Switch control / DMX512 /RDM
● Installation method: 0 ° ~ 90° adjustable angle mounting bracket, can be installed on the ground or wall.
● Light body color: silver gray/dark gray. Other RAL on request.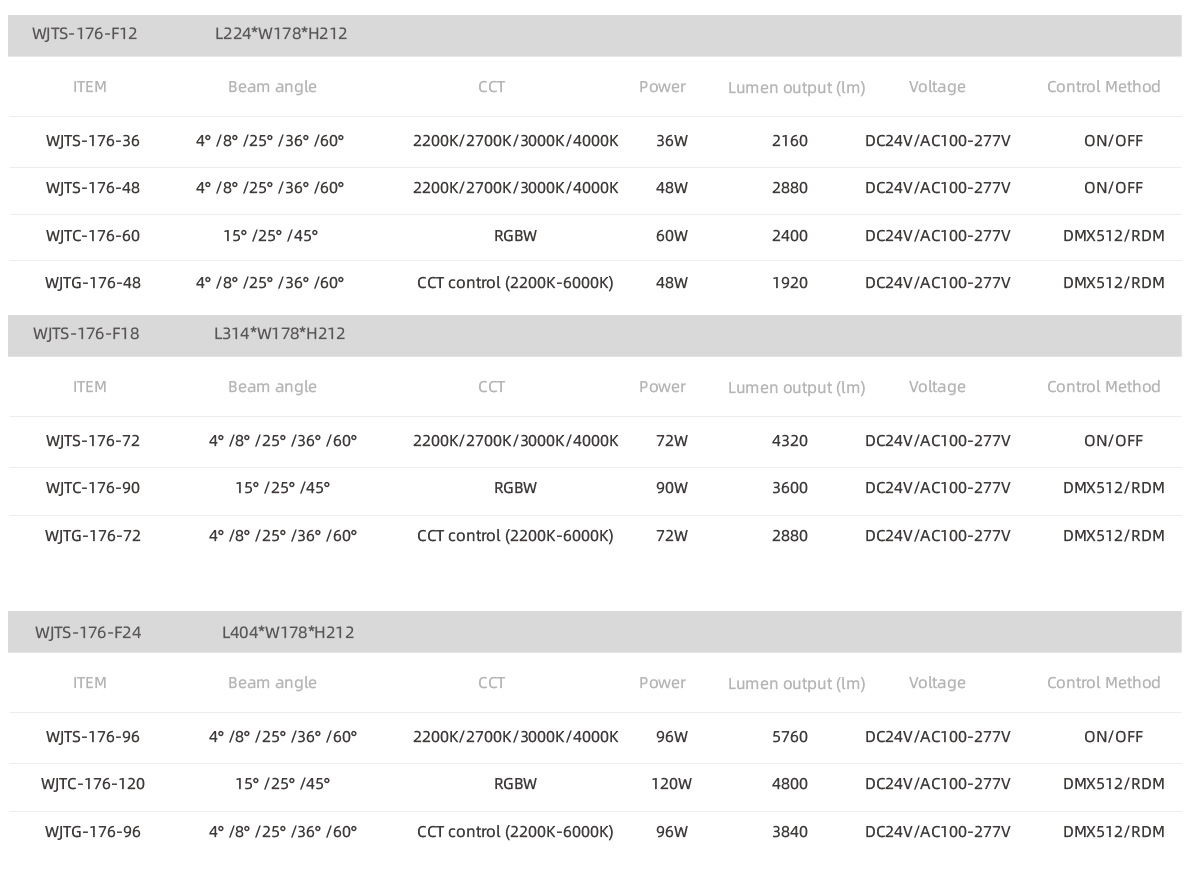 Write your message here and send it to us