SHUISHI Outdoor Flood Lights For Garden, Architectural and Landscape Lighting
Product Detail
PRODUCT PARAMETERS
Product Tags
①. Tempered clear glass cover
- Light transmittance is above 93%
- strong self-cleaning
②. Housing
- Integrated aluminum alloy die-casting shell that has passed the thermal conductivity test,high material purity and no sand holes
- The surface has a high-grade spray treatment, strong UV resistance and as long as new
③. Anti-glare
- Anti-glare grille, select the light control mode according to the application scene of the lamp
④. WANJIN lens
- Split type high luminous efficiency large lens,precise angle
- High-power LED (CREE) lamp chips
⑤. PCB
- Super thermally conductive aluminum substrate with a thermal conductivity of 2.0.
⑥. Driver
- High-performance TAIWAN Meanwell driver
⑦. Pointing precision stainless steel dial
⑧. Locking base structure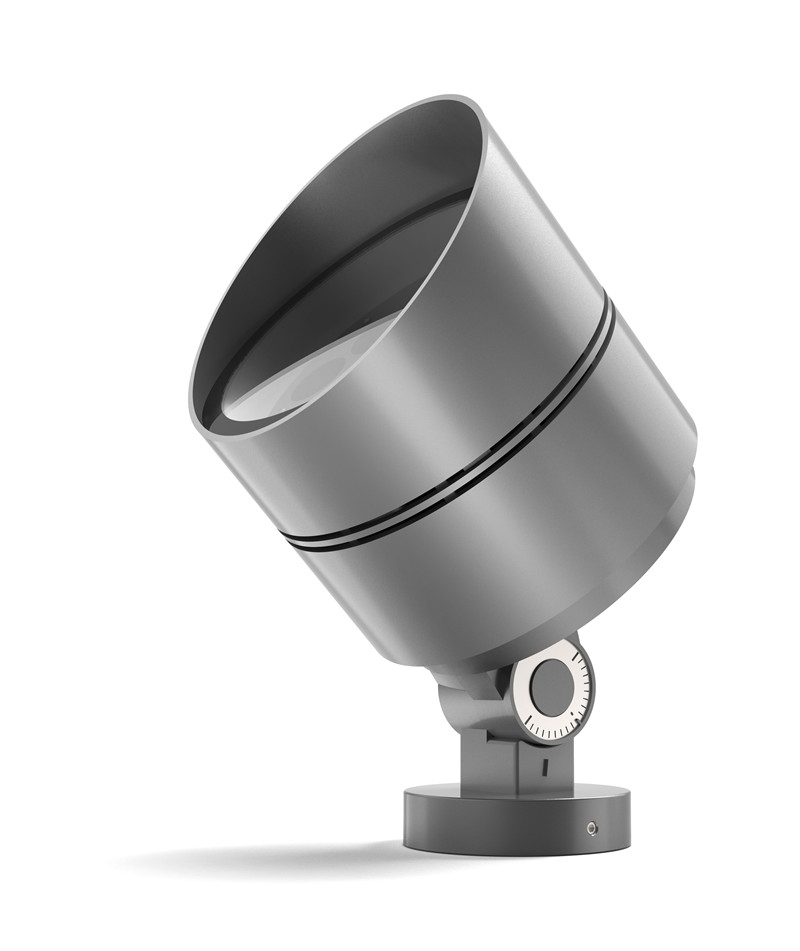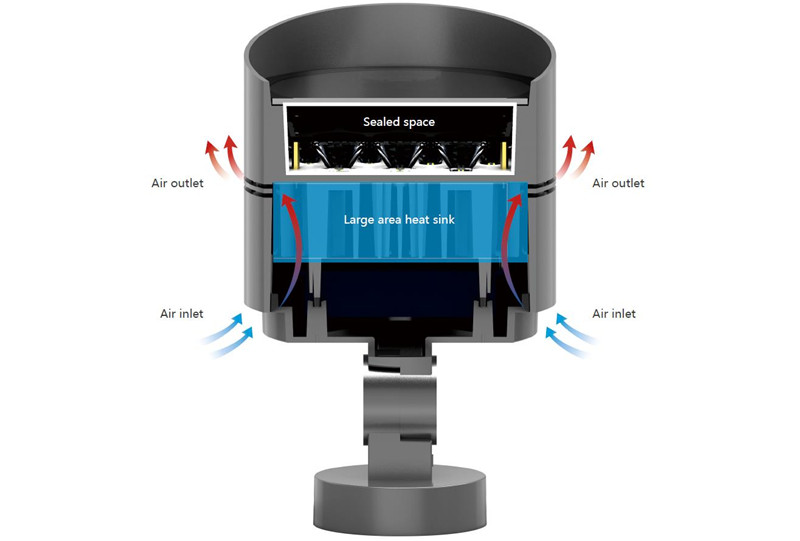 SCIENTIFIC HEAT DISSIPATION
Large area heat sink Wind-driven heat dissipation design of chimney effect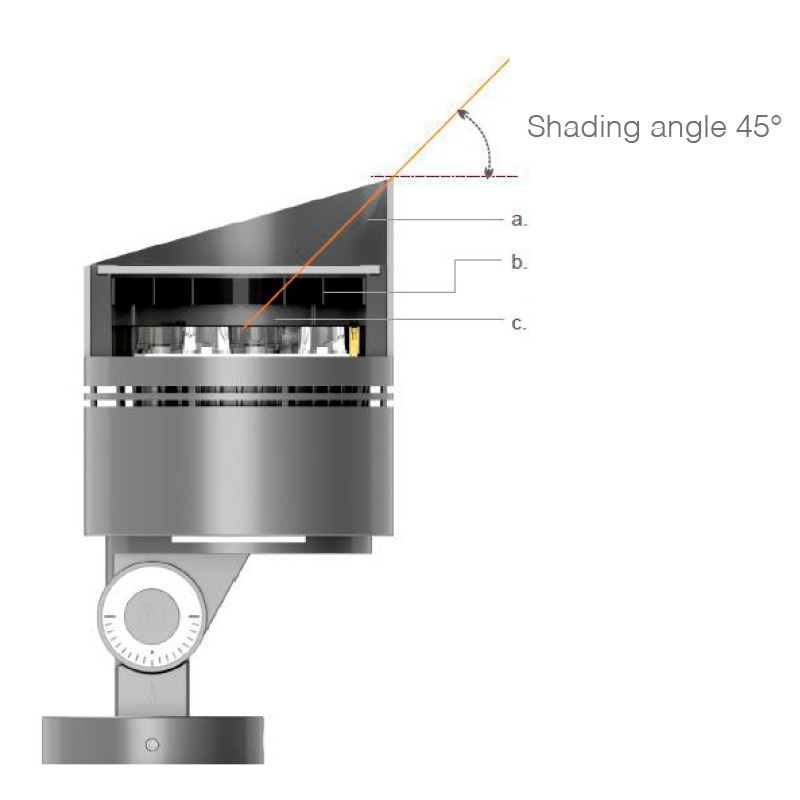 a.Anti-glare cover, high shading angle to ensure glare control.
b.Anti-glare grille, which uses the depth of the grille to block the glare of the light source.
c. Deep cavity structure design, the light source sinks,and concentrated light is projected onto the illuminated object.
ABOUT THE DESIGN OF THE LIGHT ANGLE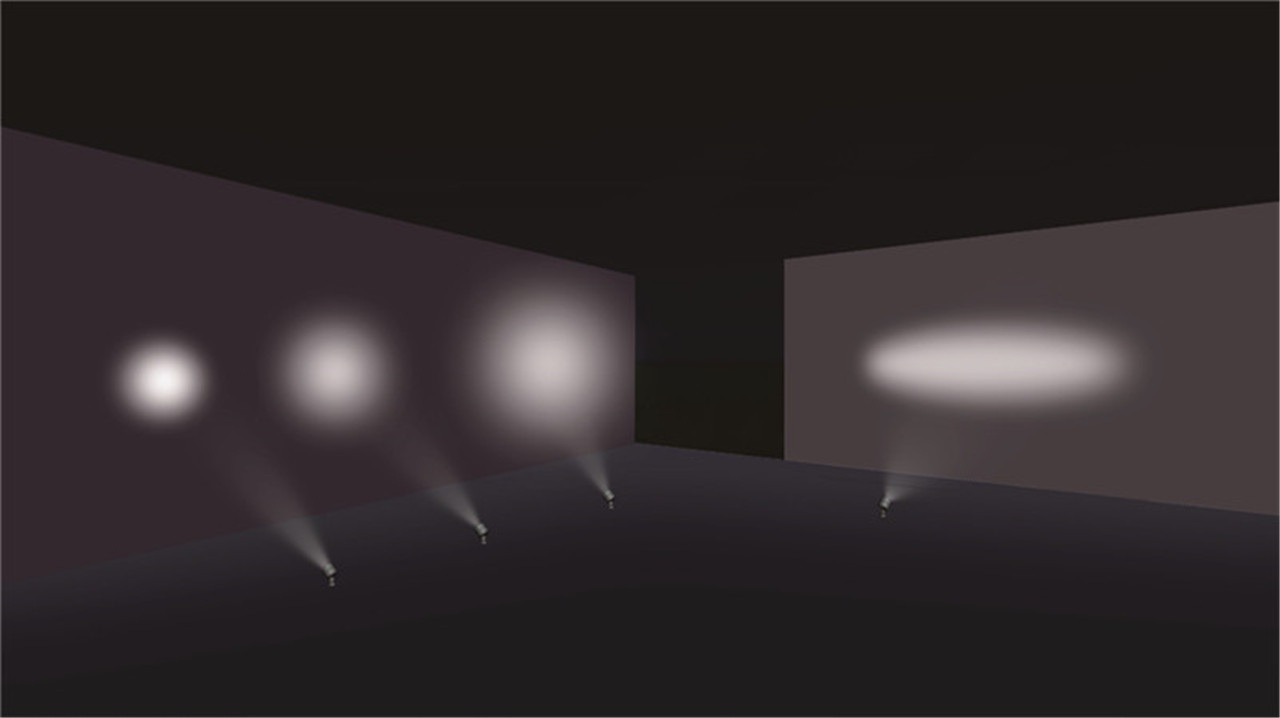 Emphasis of objects or architectural elements.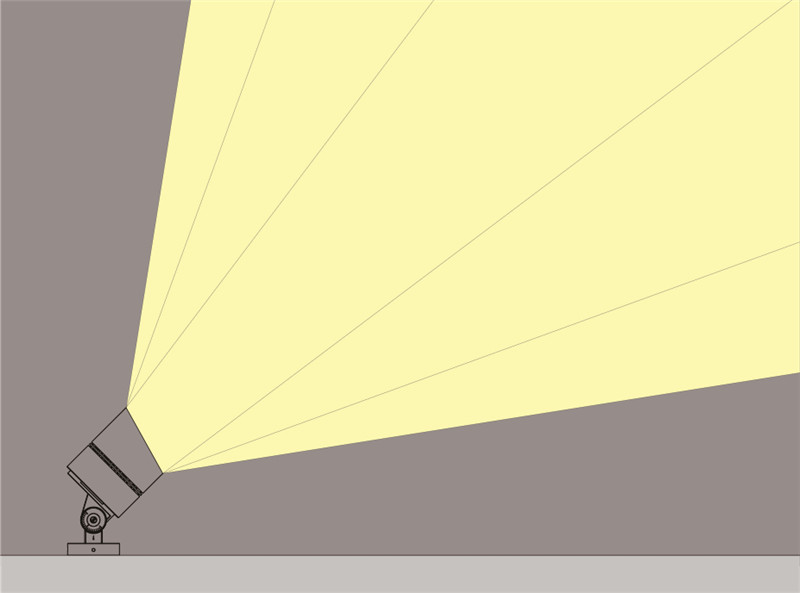 The wide-angle or narrow-angle lens of the "SHUISHI" series of round led flood lights can adjust the light distribution to suit the corresponding lighting project, and there are optional angles from 3° to 45°. The narrow angle is used for longdistance precise illumination. The angle is used for flexible flood lighting of surface area and space area; and an elliptical beam angle selection with an axially symmetrical light distribution of 10°x 30° with flooding characteristics.
Wall mounted flood lights


Pole cap for multiple floodlights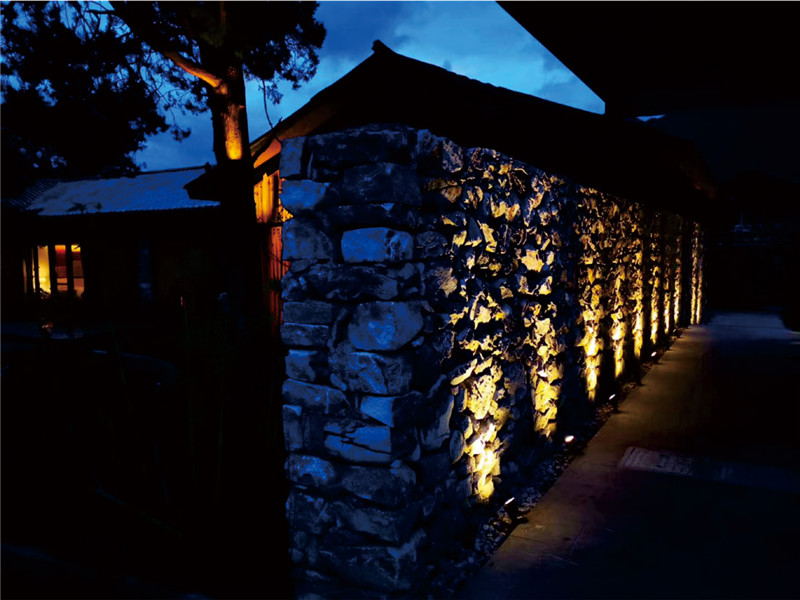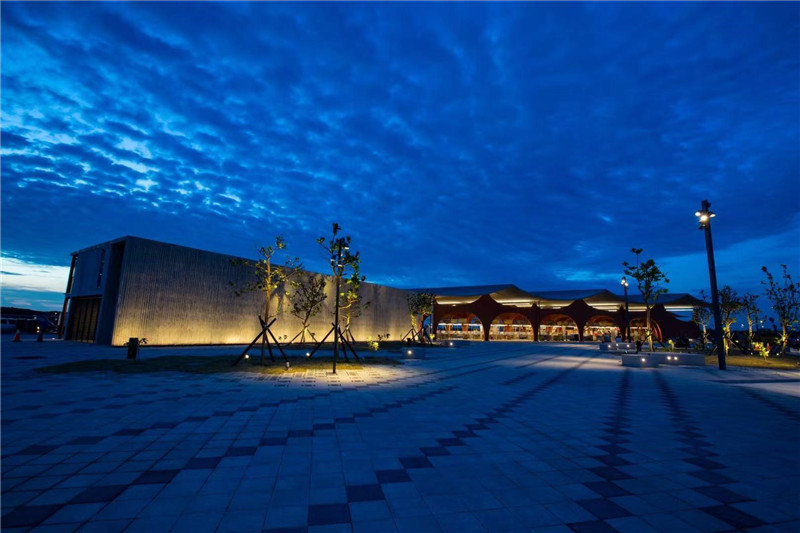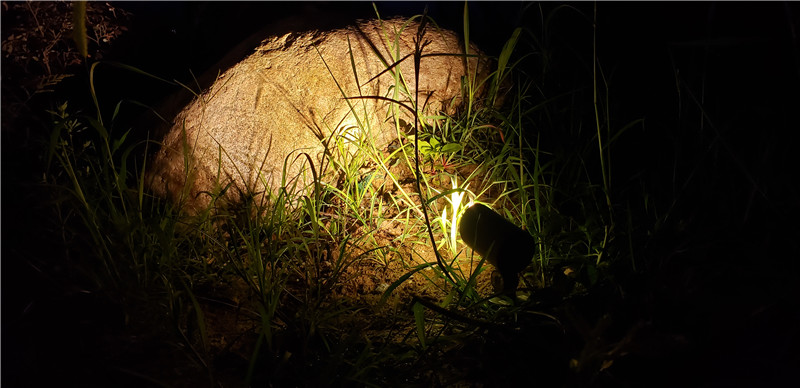 DOUBLE PROTECTION PRODUCT PACKAGING
We have a professional after-sales service team that will communicate and contact you directly. Any technical problems you have can get detailed information and support through the after-sales service department.
★ 
High-definition pictures (non-custom)
★ If there is a quality problem during the warranty period, it can be negotiated to send it back for repair or send a new product with the next batch of orders.
---
---
PRODUCT FEATURE:
● Integrated built-in heat sink design, chimney effect wind-driven heat dissipation design, heat dissipation of the whole lamp, suitable for ambient temperature range -30~50°, electrical safety level III;
● The lamp body is made of aluminum alloy precision die-casting, stainless steel screws, and the structure is waterproof;
● The lamp body comes with a dial and lock design;
● The hood can be rotated 360°, and the direction of shading can be adjusted according to requirements.
● Shading hood, anti-glare grille, deep cavity lamp body triple antiglare structure design, high luminous efficiency PMMA optical lens;
● The lamp body is equipped with a waterproof breathing valve;
● High-strength ultra-white tempered glass with a light transmittance of 92%;
● Surface treatment: gray or silver outdoor high-grade paint./Outdoor
● high-grade spraying.
● Light source: high-power LED lamp chip (standard CREE, optional)
● Color rendering index: Ra≥80
● Protection level: IP66
● Working voltage: DC24V/ AC220V
● Control mode: switch control/DMX512 /RDM
● Powder coated in dark grey / black . Other RAL on request.
Write your message here and send it to us