SMART BOLLARD LIGHT, GARDEN LIGHT WJIL-D203B, with Monitoring Cameras And IP Sound System
Product Detail
PRODUCT PARAMETERS
Product Tags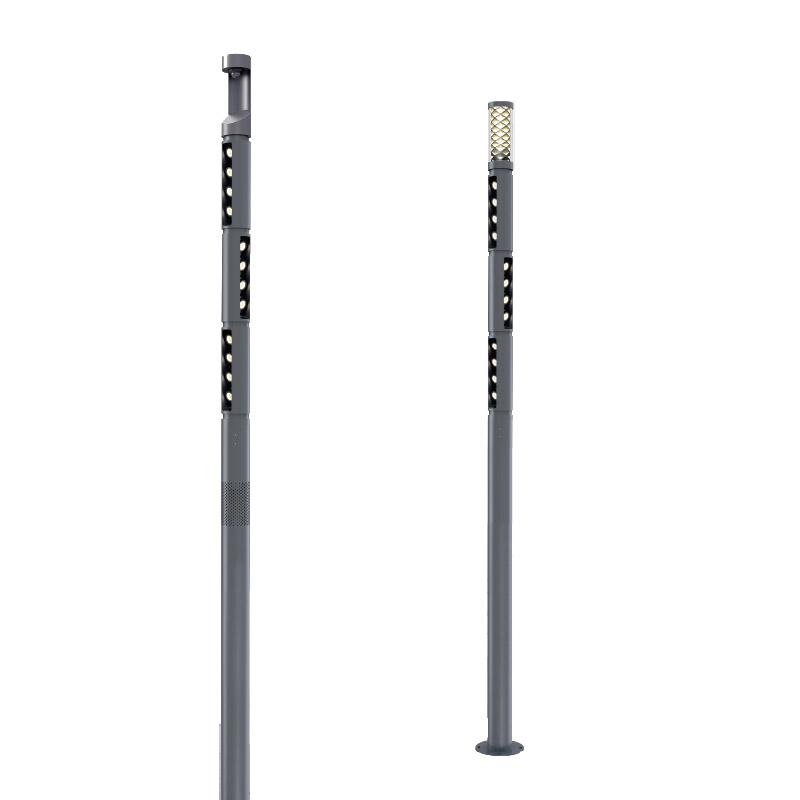 ● The key connecting parts of the lamp body are made of aluminum alloy precision material, and the main rod is made of stainless steel metal pipe.
● The surface is sprayed with high-grade AkzoNobel flash silver gray, and 304 stainless steel fastening screws;
● The lighting part is assembled in separate parts, and each part is an independent component part, which can be rotated 360° horizontally.
Each part has 4 pcs spotlights that could be adjusted up and down. When the monitoring system is not used, the top is a sloping wave design, which is also the highlight of artistic decoration.
● Lighting specifications: φ219, different heights could be customed, the maximum height is 5.3m.
● Each spotlight is 10W, using CREE high-power LED chips, the angle is 5° /15° /30° optional, built-in anti-glare mesh.
● Smart lighting (optional) could be loaded with DMX-RDM control components and connected with the master control system, and could be connected according to the environment needs to implement adaptive color temperature changes and light and dark energy-saving changes.
● Pole sound (optional):
1.Using local area network digital audio transmission technology, the signal has no compression, no loss, no delay; the interface is 10/100M network audio module, using ARM+DSP architecture, can receive network audio data stream.
2.Converted into audio analog signal output, with CD-level playback quality.
3.Speaker Impedance: 4 ohms. Distortion: 2%. Horn type: coaxial horn.
4.Sensitivity: 90BD. Type: Full-range speaker. Audio power: 100W.
5.No power amplifier connection is required, and the network cable connection can be used to achieve radio, music playback and set area playback.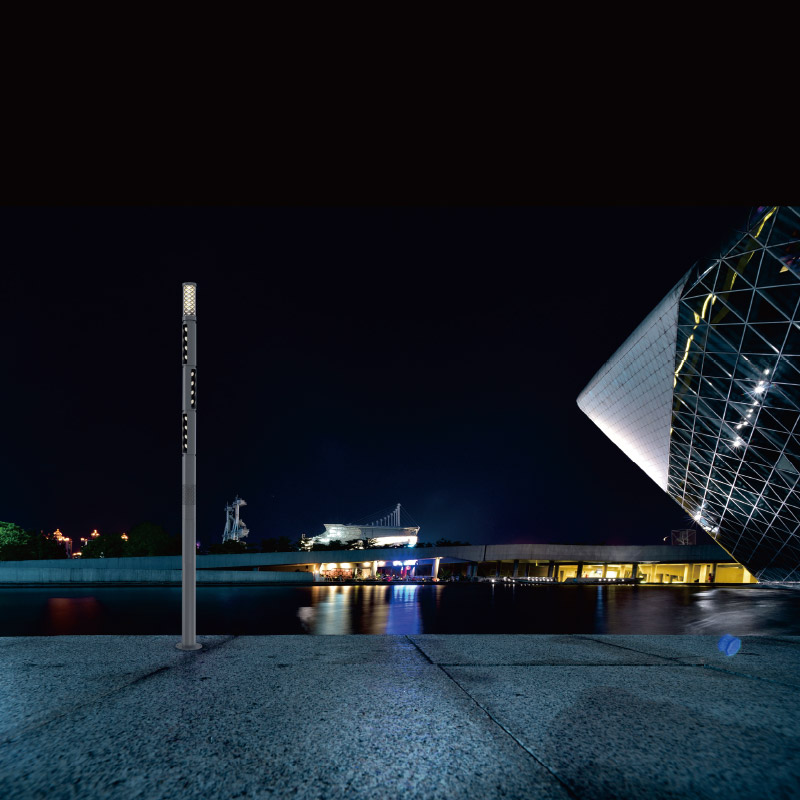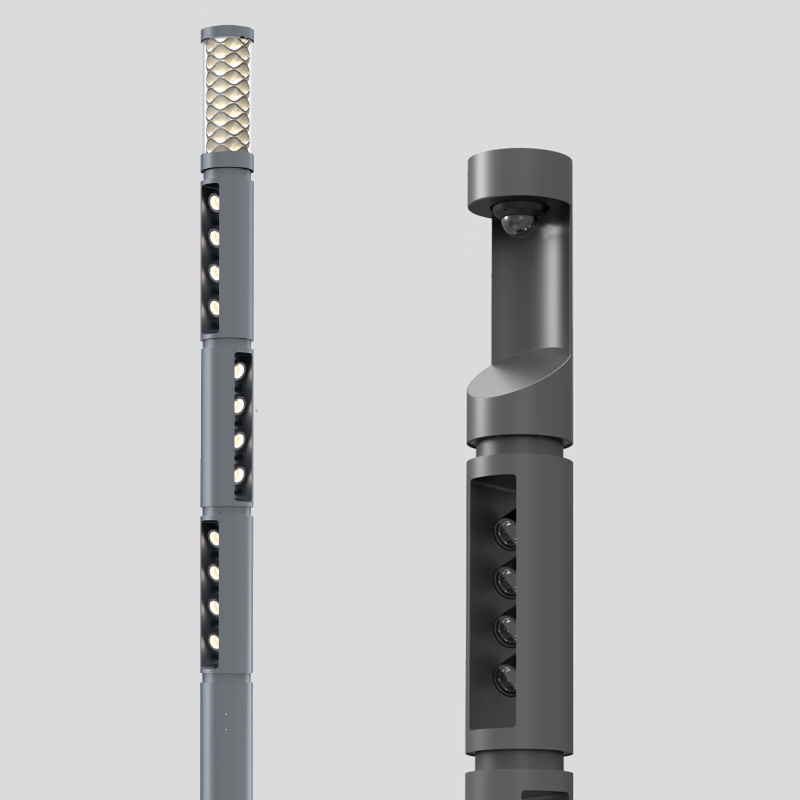 Monitoring cameras
● Monitoring (optional):
Image size: 2560*1440 (50Hz) 25fps.
Support 4x optical zoom, 16x digital zoom.
Supports three-stream technology, and each stream can be independently configured with resolution and frame rate.
Supports intelligent detection functions such as regional intrusion detection, out-of-bounds detection, and motion detection.
Supports the function of disconnecting and resuming transmission to ensure that the video is not lost, and cooperates with Smart NVR to realize events
Secondary intelligent retrieval, analysis and condensed playback of video recordings.
Support 3D digital noise reduction, strong light suppression, SmartIR.
Supports 355° horizontal rotation and 0° -90° vertical direction. 300 preset positions are supported.
DOUBLE PROTECTION PRODUCT PACKAGING
We have a professional after-sales service team that will communicate and contact you directly. Any technical problems you have can get detailed information and support through the after-sales service department.
★ 
High-definition pictures (non-custom)
★ If there is a quality problem during the warranty period, it can be negotiated to send it back for repair or send a new product with the next batch of orders.
---
---
Write your message here and send it to us